October Greater Vancouver Home Sales Report
Home sale across Greater Vancouver remained below long-term historical averages in October. The todate home sales across various municipalities in Greater Vancouver were about 30% lower than a year ago.
For the month of OCtober, Greater Vancouver residential home sales totalled 1,966 was 35% lower than 3,022 sales recorded in October 2017. Compared to last month sale of 1,595 homes, it was 23% higher.
The October sales were 26.8 per cent below the 10-year October sales average.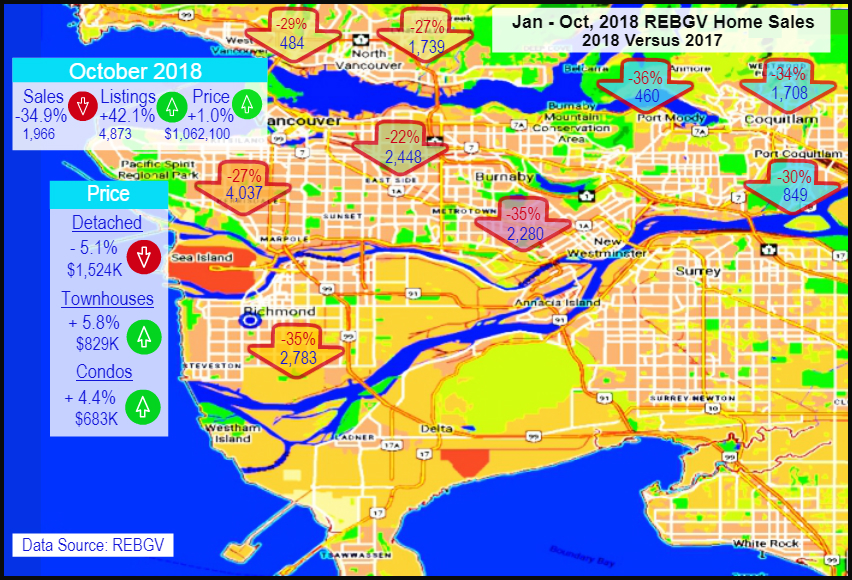 More Supply Of Homes Slower sales had resulted in higher inventory - levels that were seen four years ago. Home sellers are facing pricing pressure to cut prices to sell their homes. Listings for the month jumped 7.4% to 4,873 compared to 2017, but 7.7% less homes listed compared to last month. Year-over year, the total number of homes listed for sale in OCtober at 12,984 units is 42.1% higher.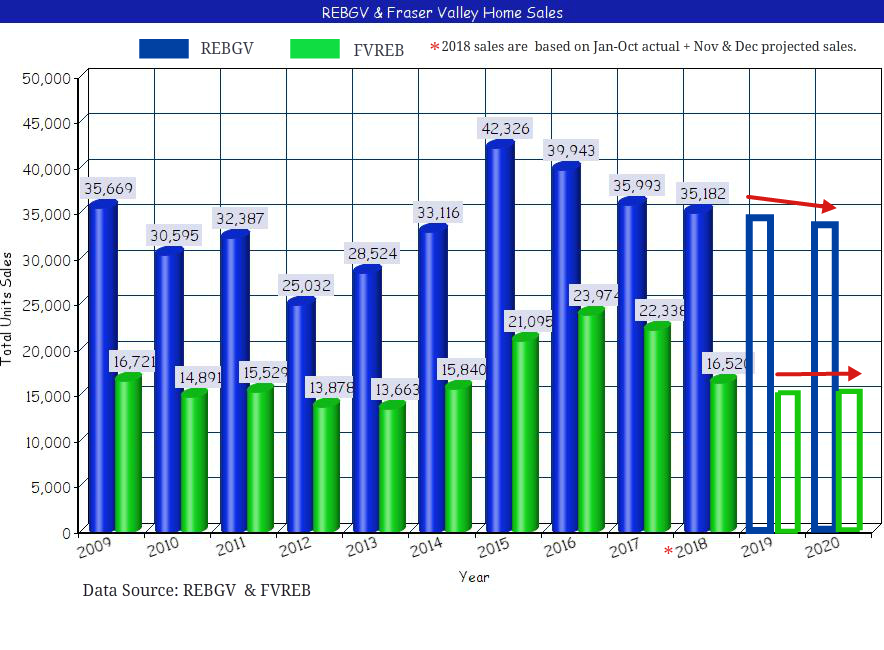 Market Outlook For 2019 & 2020
The real estate market has entered a down cycle after over 10 years of rapid growth in home sales and rising prices. Since the peark of 2016, the market showed weakness in detached home sales and declining prices that acclerated the past 12 months. Multi-family homes in recent months experienced slower sales and home prices were weakening. Signs of more aggressive price discounting were noticed the past 2 months.
The housing market for Greater Vancouver and Fraser Valley are expected to continue to decline in demand due to higher interest rates and much tougher for home buyers to obtain financing for mortgages. How much lower in home sales and price decline are hard to predict as current market sentiment is subdued and no panic seller deparation to sell has been reported yet.