Vancouver Housing Report - January 2019
The Real Estate Board of Greater Vancouver (REBGV) reported that home sales at 1,103 units declined 39.3% compared to January 2018. It showed a 2.9% increase compared to the previous month.
Last month's sales were the lowest January-sales since 2009 and the sales were 36.3% below the 10-year January sales average.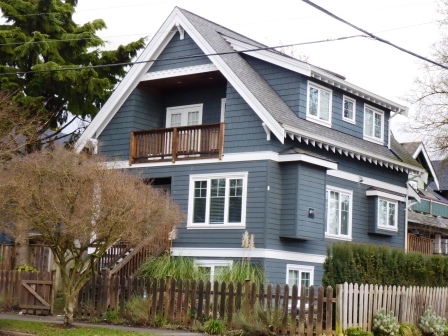 Effect Of Strict Mortgage Rules
The mortgage stress test mandated by the Office of the Superintendent of Financial Institutions, came into effect in 2018. The rules requires borrowers to show they can service their mortgage at their contractual mortgage rate plus 2%, or the 5-year benchmark rate published by the Bank of Canada. This has resulted in the cooling of the housing markets by limiting the ability of buyers to qualify for mortgages as it reduced the loans buyers would be able to borrow to buy a home.
Declining Home Prices
The benchmark price for single family detached homes at $1,453,400 was 9.1% lower than a year ago. The townhosue benchmark price at 800,600 was 6.2% over the past six months. The condo benchmark price at $658,600 was 6.6% lower compared to six months ago.
The housing market is undergoing some major adjustments to higher interest rates, stricter mortgage rules and government policy measures that dampened the market. In a declining housing market, home buyers are more cautions and they prefer to adopte a wait-and-see attitude to see how the market turns out.
Sellers who are motivated to sell are now adjusting to the market and many are starting to reduce their listing prices.