Hot Housing Market Every Where!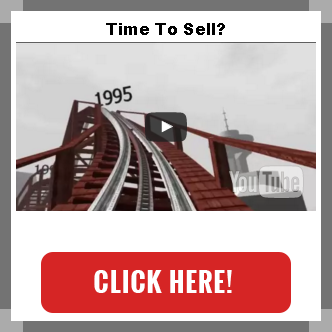 The red hot housing market around the major metro Vancouver markets like Vancouver, Burnaby and Richmond has now spread to the suburbs and neighboring municipalities like Coquitlam, Surrey, LAngely and as far as Abbotsford and Mission.
Detached home prices in cities within 20 to 30 minutes drive to downtown Vancouver are selling well over $1.2 million. Most entry level older homes were sold for their lot values as holding properties or eventually get torn down to be replaced by new homes.
Tri-Cities and Fraser Valley Homes
Homes that were sold 2 years ago at $500,000 to $600,000 in these areas are now routinely soldl for $800,000 or more. It is increasingly difficult to find single family homes selling at $500,000 or less.
The video to the left about riding the housing roller coaster; going up and coming down is a warning to the danger of a housing crash. When this will happen is any body's guess.
Since the 12% or so drop in 2007 as a result of the credit crunch, the housing market for Vancouver has gained in value for the past 9 years.
Multi-family Townhouses and Condos
New townhouses and condos have been selling like hot cakes lately. There was a noticeable jump in townhome prices between 10% to 20%. Similarly, new condos in hot areas were seeing an increase of 10% or more.
Is it time to sell?
The market is unsustainable at current price level. It is time to seriously consider the risk of a sudden decline in home prices.