Richmond Housing Report For April
Source: REBGV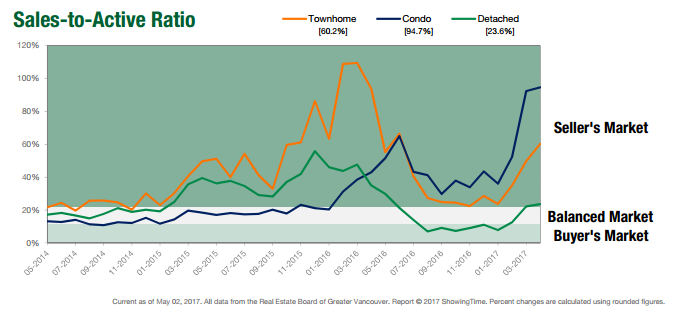 The sales for Richmond's detached homes for April 2017 improved further compared to the previous month. The sale to list ratio for detached homes edged up above 20%, to cross into the Seller Market, joining townhouses and condos in the Seller Market territory.
The median home price for Richmond edged up to around $1.6 million from $1.47 million. The decline in detached home prices since the middle of 2016 appeared to be arrested with the gain in April's median price.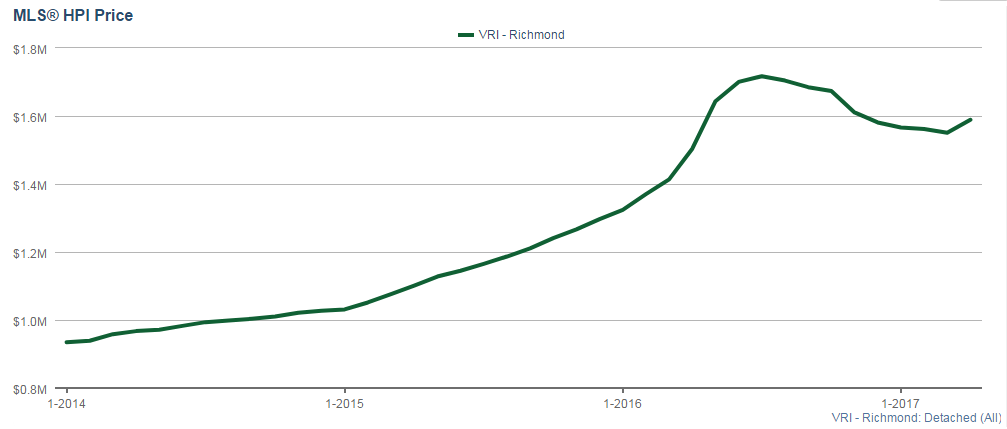 The median price for Richmond townhouses continued to climb after 3 months declined in the median price around the September and October period. Buying interest remain high for Richmond townhouses at current median price around $750,000.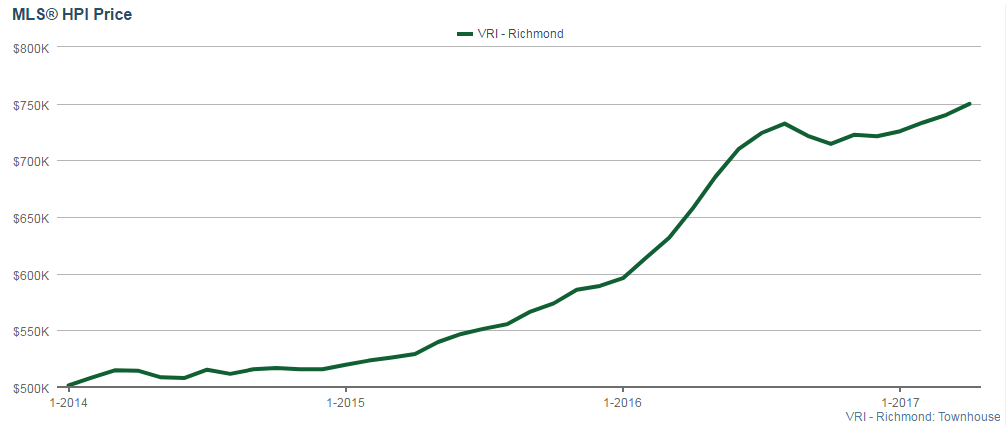 Richmond condos remain the most active market segment with multiple offers for most newly listed condos. There is a real shortage of condo listings to satisfy the high demand for condos in Richmond. There are no signs of the situation for Richmond's supply of resale condos surging to satisfy the high demand for condos for the next few months.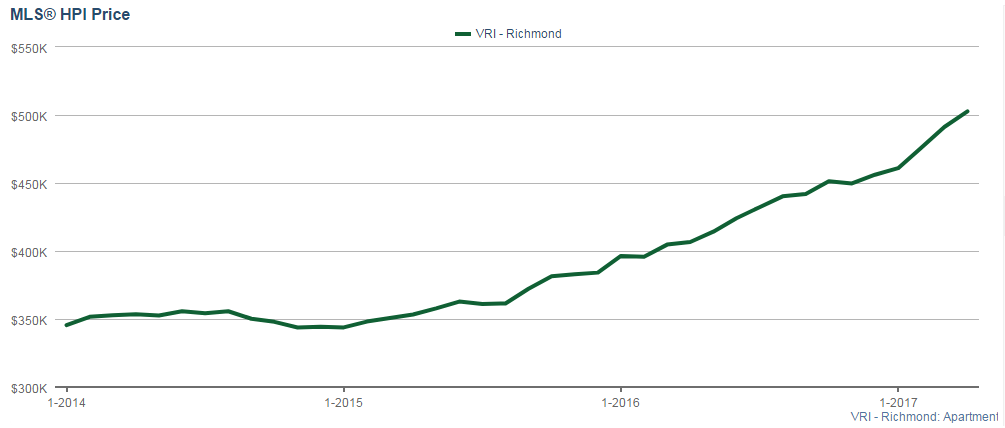 For more info about Richmond's housing market, kindly contact James Wong at 604-721-4817.